Welcome to our cozy private accommodation,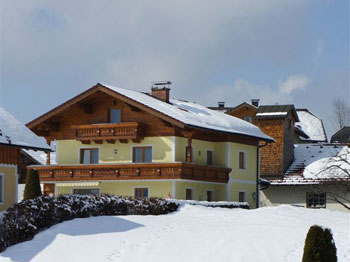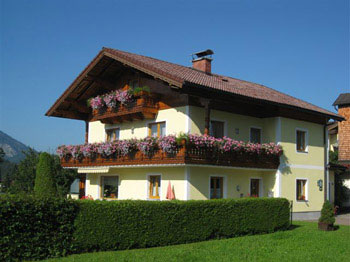 in a sunny, central location, at the entrance to Faistenau, with beautiful views of the surrounding meadows and mountains.
Away from the hustle and bustle you will find with us, summer and winter natural relaxation and the ideal starting point for wonderful hikes between 780 and 1700 m as well as other many opportunities for sports activities.
The nearby city of Salzburg and the beautiful lakes of the Salzkammergut invite you to visit the many sights and attractions.
Due to the wide-ranging event program of the Fuschlseeregion, all of us, from young to older, can experience a varied holiday.
We are happy to help you with your holiday planning.
We offer accommodation with rich breakfast, in rooms with shower / WC and Satellite TV, partly balcony, garden with barbecue area and terrace, small tea / coffee kitchen, sauna.
In the immediate vicinity and within a few minutes walking distance you will find inns, local shops, bus stop and ski rental.
The Hotel Alte Post is just a 3-minute walk away and features an indoor pool with a Grander wellness oasis for relaxation.
In the surroundings you will find:
City of Salzburg 20 km
Hintersee 3 km
Fuschlsee 5 km
Schischaukel Hintersee- Gaissau 5 km
trail entrance directly at the house
Comfort Rooms